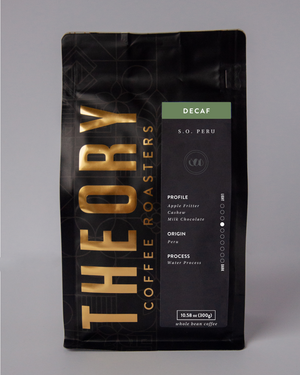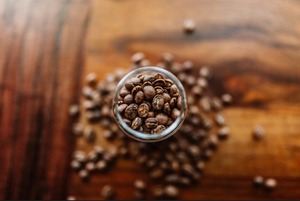 Send a 300g, 3lb or 5lb bag of our signature delicious Decaf coffee to yourself or someone you love every other week for a year!

Set up an account at checkout, and get ready to enjoy some top tier coffee for the year! 
This subscription includes bi-weekly delivery of coffee to your home (total of 26 deliveries in a year)our most popular subscription frequency! Our Decaf coffee is $17.50 per 300g bag, you'll be paying $15 for a 300g bag when you pay for the year and save 14.29% on coffee! Each yearly subscription includes our flat $5 shipping rate for each time your coffee will be sent out. Easy! Future you will be very thankful! Or make this a gift that keeps on giving... all year long! 

-------

Organic Peruvian Decaf

Origin • Cajamarca
Varietal • Caturra, Typica, Bourbon
Process • Water Process 
Roast • Light

Brew Methods
Espresso, French Press, Filter

Flavor Notes
Apple Fritter, Cashew, Milk Chocolate